Oysters Poached In Champagne
Recipe courtesy of Five Star Shellfish Inc.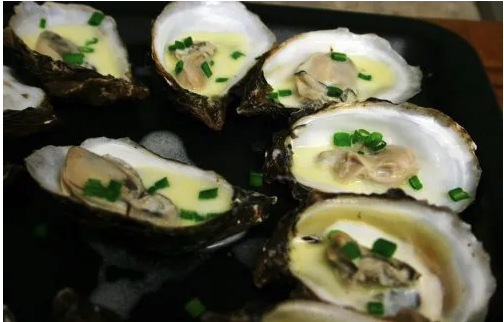 Directions
Pre-heat oven to 200°C/400°F. Place butter in a small, heavy saucepan and gently "sweat" the shallots until translucent.
Add the white whine and increase the heat, then add the cream and reduce slightly.
Remove from the heat and add the mustard to the sauce.
Place oysters back on the bottom shell and spoon sauce over.
Bake 4 – 6 minutes until golden. Serve hot.