Tomato Basil Mussels Served Over Pasta
Recipe courtesy of PEI Mussels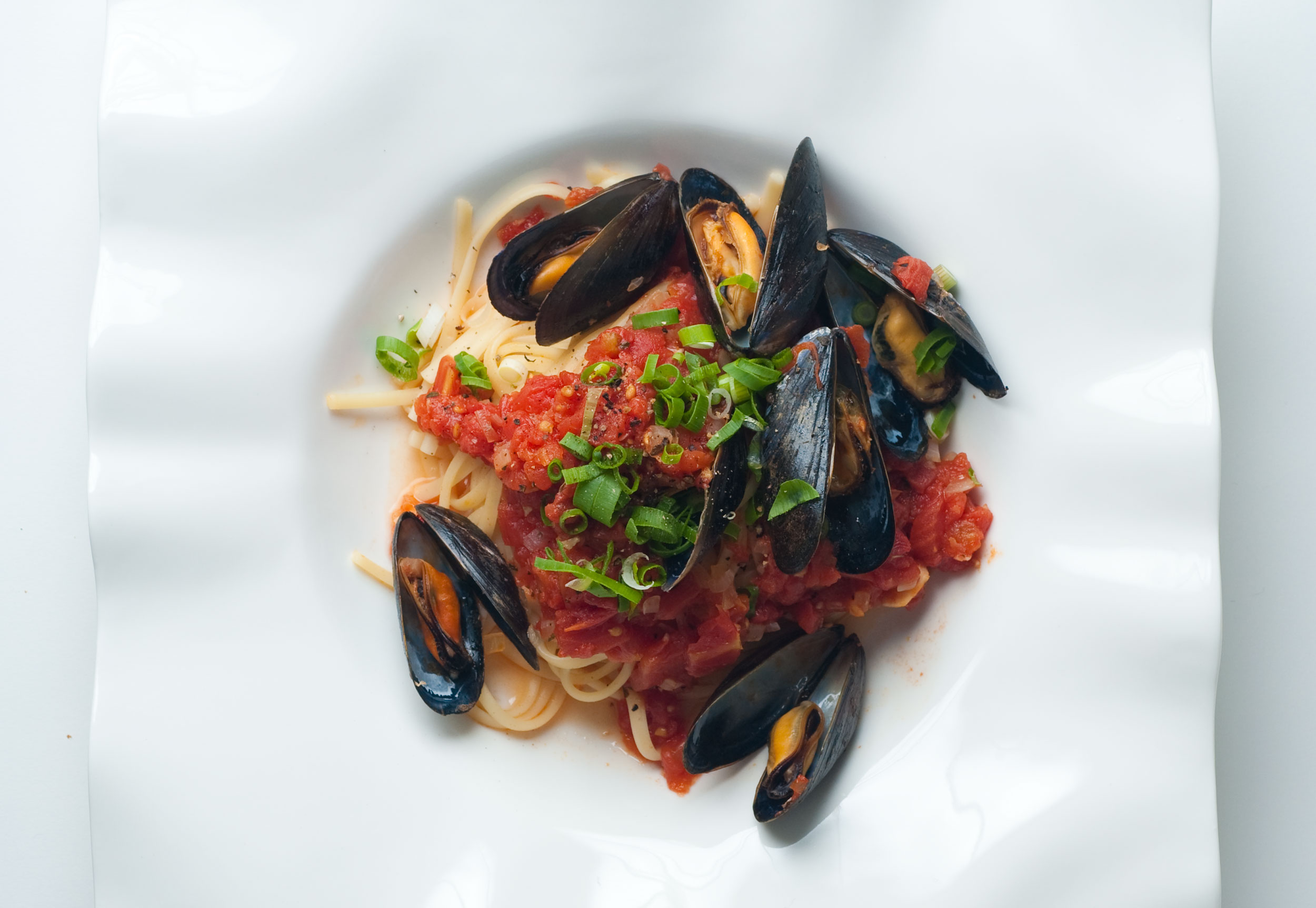 Directions
Rinse fresh PEI Mussels under tap water. Tap any mussels that are still open and discard any that do not close after being tapped and rinsed. Set aside.
Heat oil in a large saucepan. Add 2 tbsp (25 ml) of the onions and garlic. Sauté until softened, 1 to 2 minutes. Add the tomatoes, wine (or chicken stock), basil and Tabasco sauce and bring to a boil.
Add the fresh PEI Mussels. Cover and steam until mussels open, 3-5 minutes. Discard any mussels that do not open.
Transfer the fresh PEI Mussels to a serving bowl. Stir vinegar into the tomato mixture and season with salt and pepper to taste. Pour over mussels and sprinkle with remaining onion. There are two options with this recipe –remove mussel meat and add to the sauce or add the whole mussels to the sauce.
Serve with rice or pasta.