Mussel Soup a La Chummie
Recipe courtesy of PEI Mussels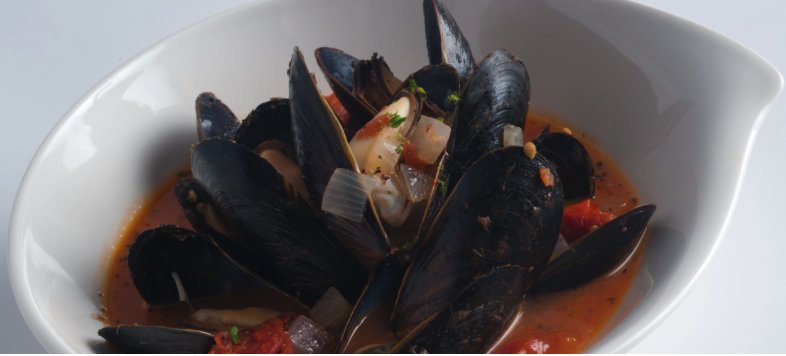 Directions
Rinse fresh PEI Mussels under tap water. Tap any mussels that are still open and discard any that do not close after being tapped and rinsed. Set aside.
In a heavy soup pot or dutch oven heat the butter and olive oil on medium-high heat. Add the garlic and onion; cook until the onions have softened, about 4 minutes.
Add the wine (or stock), tomatoes, lemon juice, basil, and pepper. Bring to a boil and then reduce heat and simmer for about 5 minutes.
Add fresh PEI Mussels, cover, and then cook for about 7 minutes longer, or until mussels have opened. Throw away any mussels that did not open. Check seasoning and adjust as required.
Serve in warm soup bowls, with a sprinkle of chopped parsley in each bowl.