Island Steamed Mussels Recipe
Recipe courtesy of Andrea Holwegner RD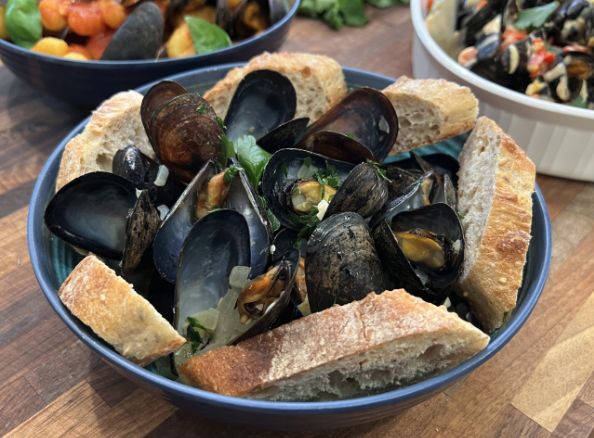 Directions
In a large saucepan sauté 1 small onion chopped fine, 2 cloves minced garlic in 2 tbsp oil. Add 2 pounds of fresh PEI Mussels and 1 cup white wine or chicken broth.
Cover and cook 5-7 minutes or until the shells open. Discard any mussels that don't open up.
Serve garnished with parsley and crusty bread and a side salad for a complete meal.