Grilled Lemon Mussels
Recipe courtesy of Shannon McQuaid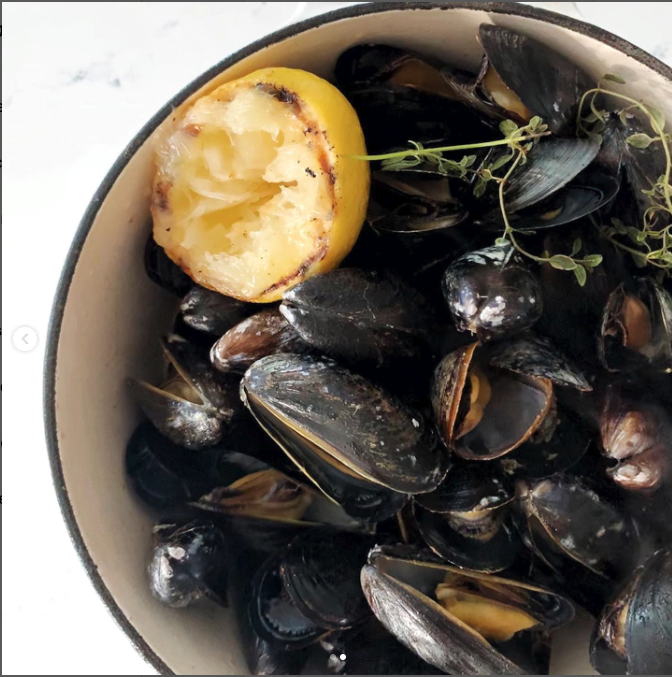 Directions
Grill lemons by slicing in half and placing on a hot grill (I used my bbq but you could do this in a frying pan). Set aside to cool.
In a large pot, sauté onions in oil until translucent. Add garlic and cook for 1 minute more.
Add mussels, juice of the grilled lemon, cream and thyme to the pot and cover.
Cook mussels until they're all opened. Best served with crusty bread for dipping that delicious lemony sauce!