Caesar Style Steamed Mussels + Soft Shell Clams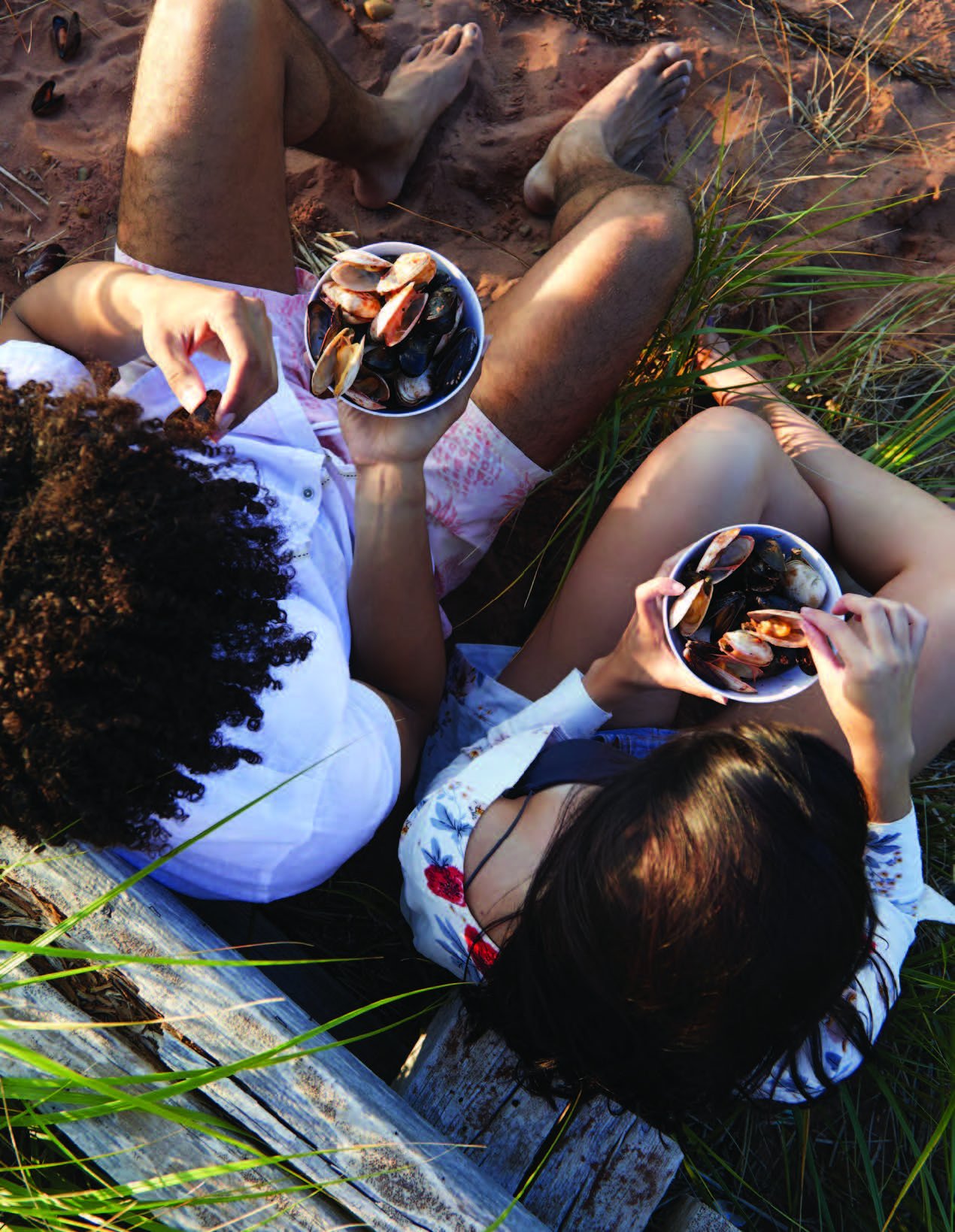 Directions
Place mussels, clams and celery into a large pot. Season with celery salt. Cover with a lid and cook over high heat until the mussels and clams have opened and their juices have released, 7 – 8 minutes. Remove pot from heat and strain off most of the mussel and clam broth, set aside for another use or discard broth.
Return pot to the heat, add clamato juice, Worcestershire sauce, Tabasco sauce and cook for 2 minutes, until the liquid has come to a boil. Remove from heat.
Portion the mussels and clams into bowls, discard any that have not opened. Pour Caesar style sauce over top of each bowl. Sprinkle with celery salt, and serve with lime wedges for squeezing. Serve hot.